What is UET Elite Circuit?
A European circuit in 15 races and 1 Final race.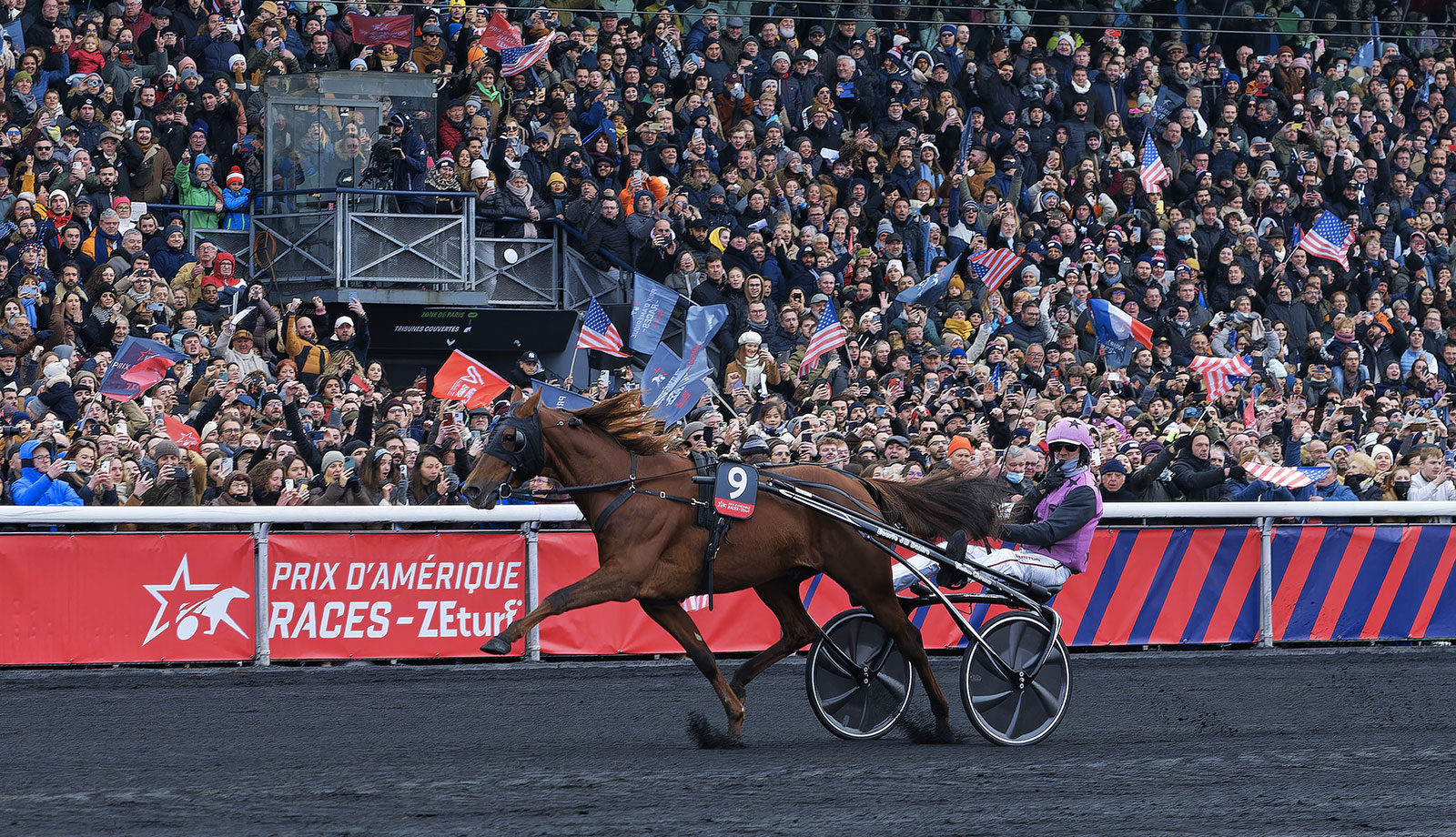 News about the races

UET Elite Circuit 2023 consists of 15 stages and a Final.
The conditions of participation are defined and published by the federation of the organizing country (Svensk Travsport).


Each event is subject to the allocation of points to the participants. The accumulation of points acquired by each participant determines the classification in the UET Elite Circuit 2023.


The 2023 Final will take place on October 14 at Solvalla (Sweden) over a distance of 2 140 m with a total purse of 5.730.000 SEK (500 000 € approx.) with 12 starters. Priority of participation is given to the best ranked horses according to the points obtained.
Rules (EN)
Press release
Overall ranking after the 14th stage
VIDEO OF UET ELITE CIRCUIT STAGES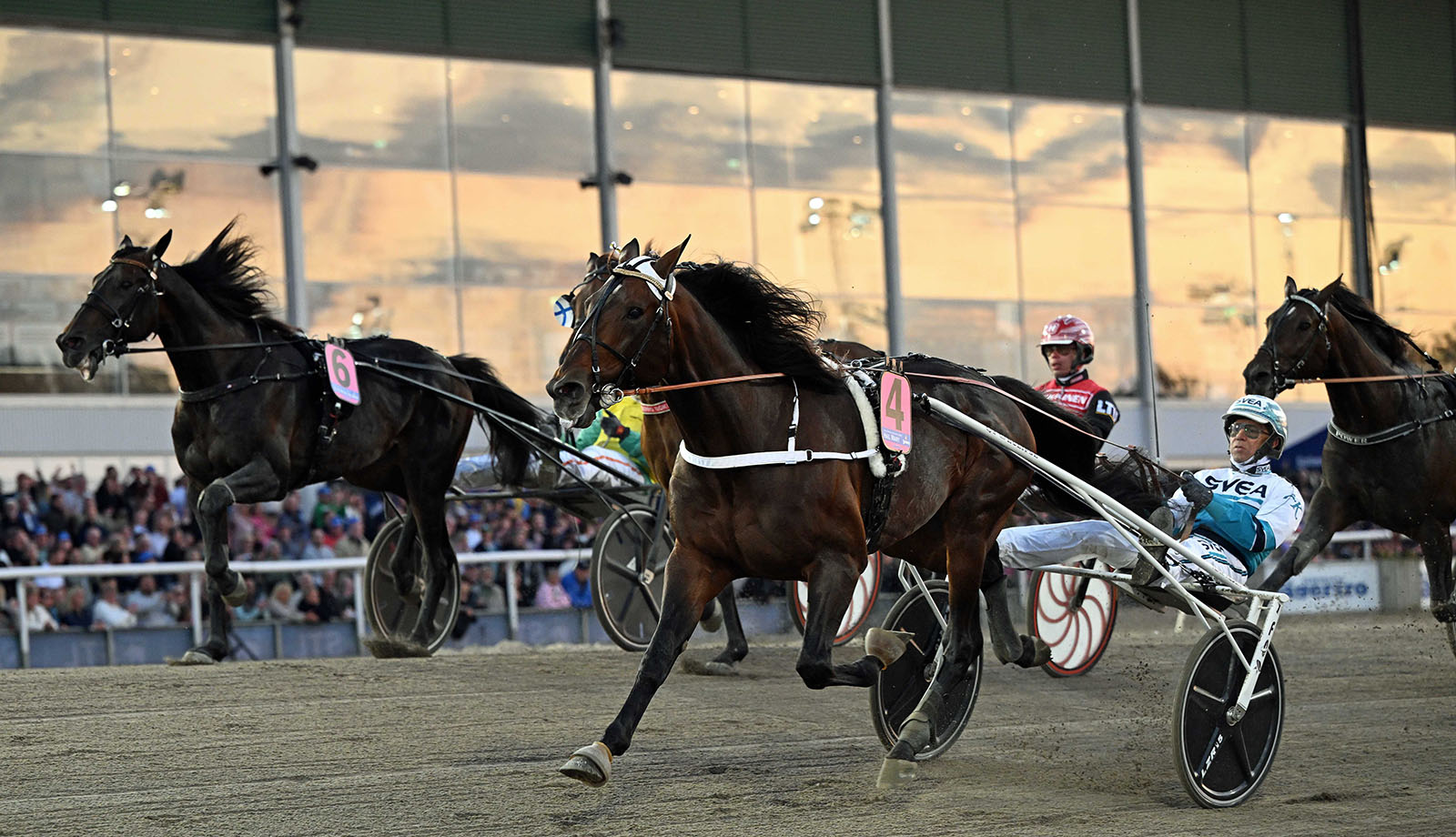 July 25, 2023
#12 : Hugo Aberg Memorial - Jägersro (Sweden)
HAIL MARY - Örjan Kihlström ©Gérard Forni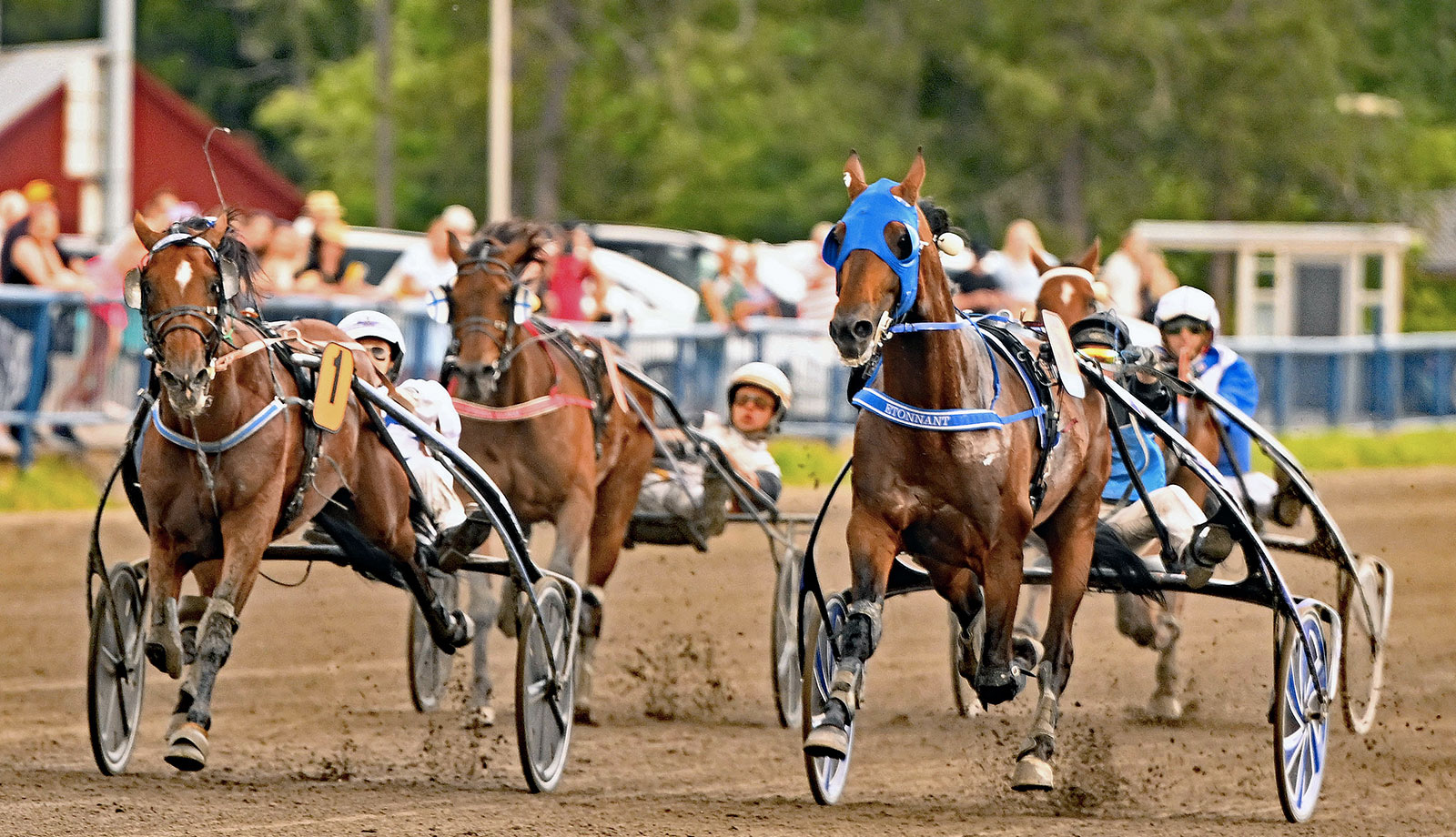 June 17, 2023 
#9 : Kymi Grand Prix, Kouvola (Finland)
ETONNANT - Anthony Barrier ©Gérard Forni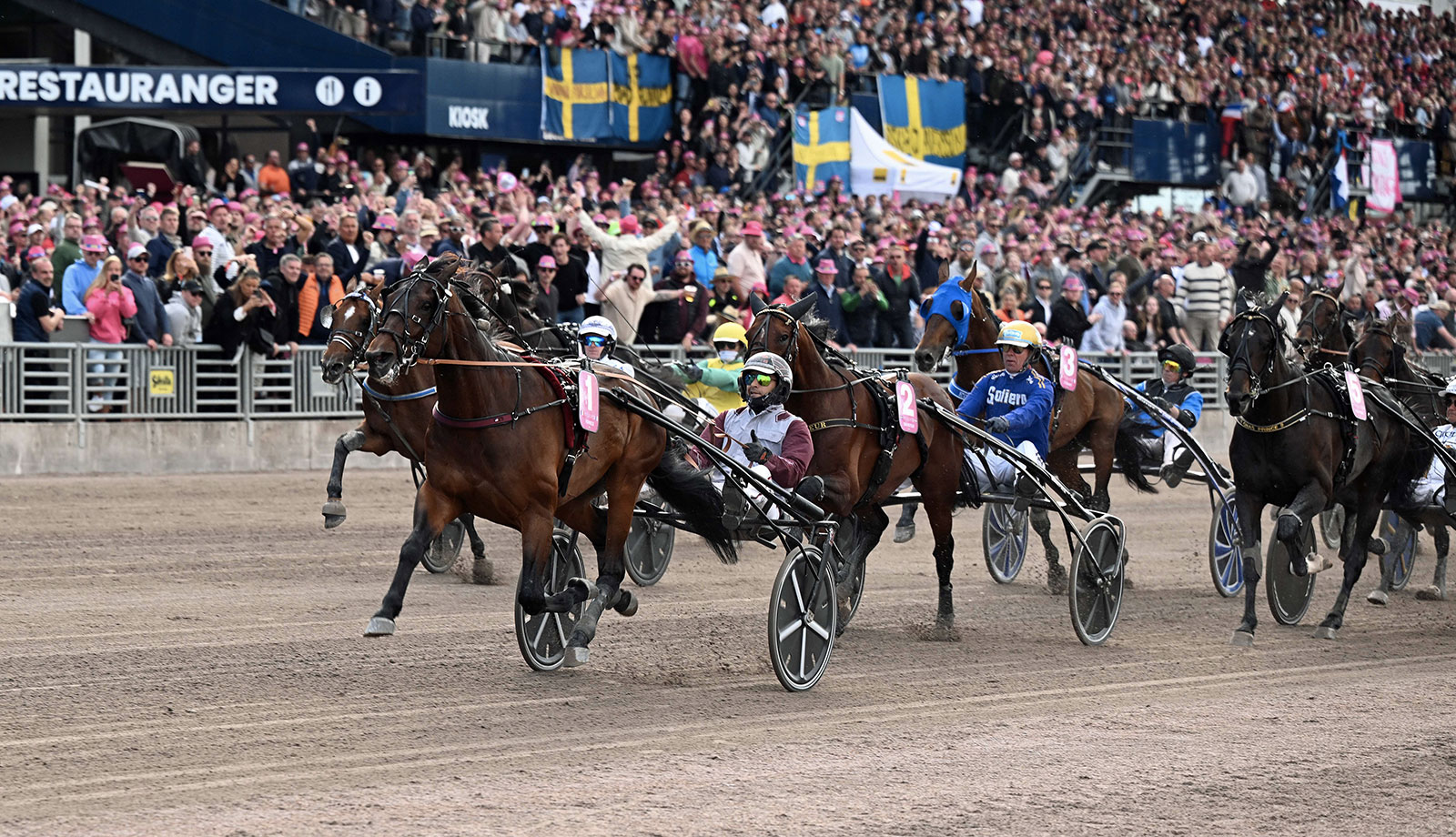 May 28, 2023
#7 : Elitloppet - Solvalla (Sweden)
HOHNECK - Gabriele Gelormini © Gérard Forni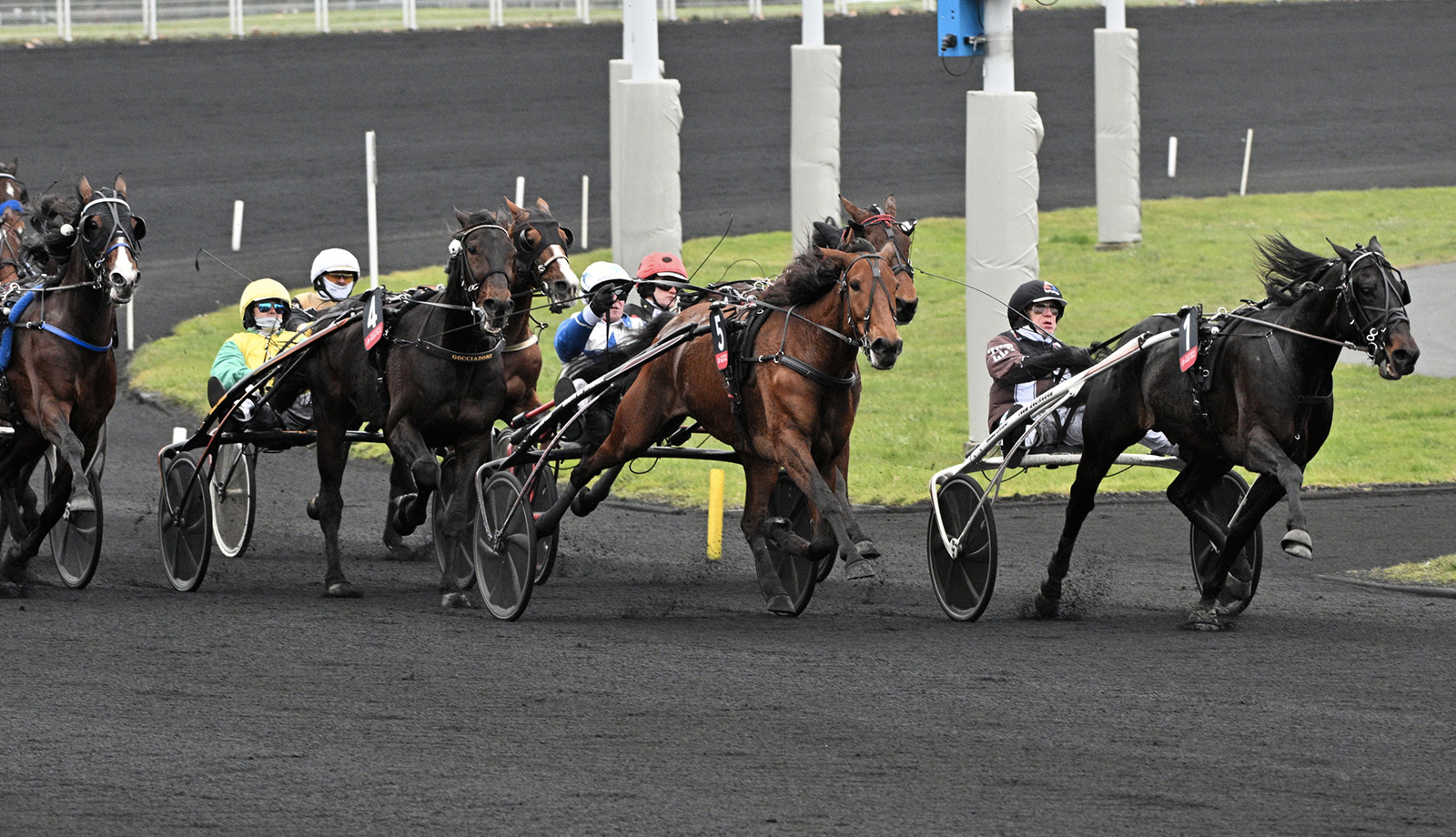 February 12, 2023
#2 : Prix de France - Vincennes (France)
AMPIA MEDE SM - Franck Nivard ©JLL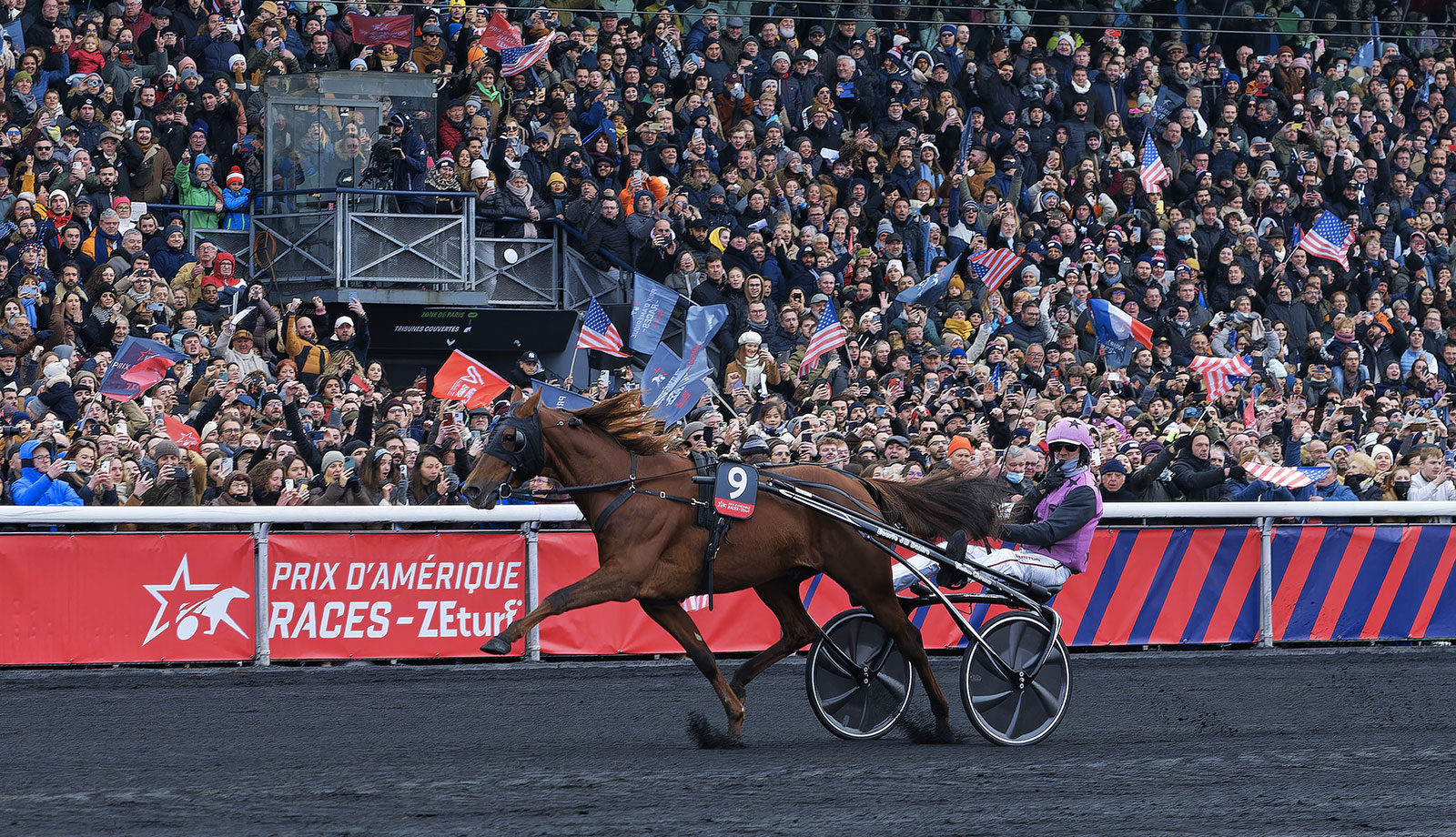 January 29, 2023
#1 : Prix d'Amérique - Vincennes (France)
HOOKER BERRY - Jean-Michel Bazire ©JLL
Calendar of the UET Elite Circuit races 2023
| Rank | Name of horse | Country | Points |
| --- | --- | --- | --- |
| 1 | VIVID WISE AS | ITALY | 49 |
| 2 | HOHNECK | FRANCE | 41 |
| 3 | HADES DE VANDEL | FRANCE | 35 |
| 4 | STOLETHESHOW | NORWAY | 34 |
| 5 | VERNISSAGE GRIF | italy | 32 |
| 6 | GO ON BOY | FRANCE | 32 |
| 7 | AMPIA MEDE SM | ITALY | 28 |
| 8 | POWER | SWEDEN | 25 |
| 9 | SAN MOTEUR | SWEDEN | 25 |
| 10 | HIERRO BOKO | SWEDEN | 22 |
| 11 | BANDERAS BI | ITALIE | 22 |
| 12 | ETONNANT | FRANCE | 21 |
| 13 | BENGURION JET | ITALY | 21 |
| 14 | HOOKER BERRY | FRANCE | 19 |
| 15 | USAIN TÖLL | SWEDEN | 17 |
| 16 | HAIL MARY | SWEDEN | 17 |
| 17 | DON FANUCCI ZET | SWEDEN | 16 |
| 18 | MONI VIKING | NORWAY | 15 |
| 19 | CAPITAL MAIL | ITALY | 15 |
| 19 | FEYDEAU SEVEN | FRANCE | 15 |
| 21 | HOKKAIDO JIEL | FRANCE | 15 |
| 21 | ADMIRAL AS | ITALY | 15 |
| 21 | AKELA PAL FERM | ITALY | 15 |
| 24 | GLOBAL WITHDRAWL | SUEDE | 13 |
| 25 | DELIA DU POMMEREUX | FRANCE | 10 |
| 15 | HIP HOP HAUFOR | FRANCE | 10 |
| 27 | RACKHAM | SWEDEN | 10 |
| 28 | AETOS KRONOS | SWEDEN | 10 |