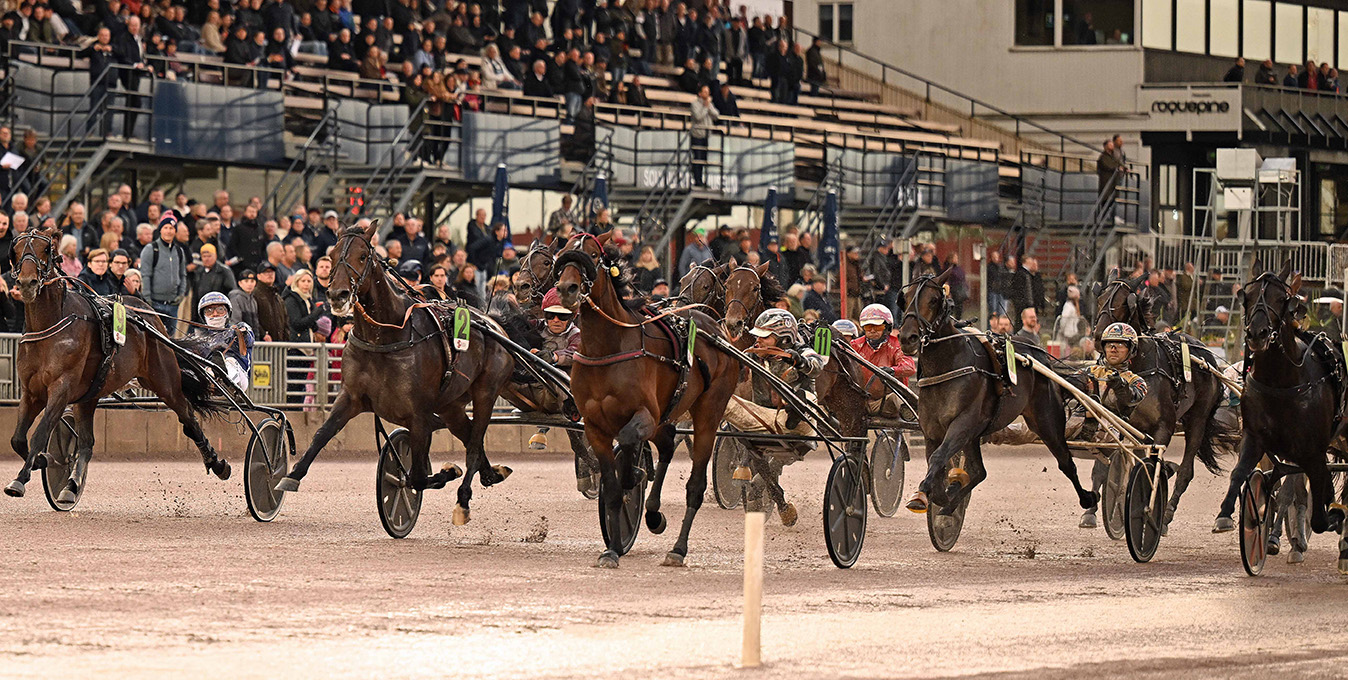 News about the UET Grand Prix
BARACK FACE has won the 2023 UET GRAND PRIX will be held on Ocober 14, 2023 at Solvalla.
2024 list of horses & rules
2025 rules
VIDEOS OF UET GRAND PRIX
Did you know?
Founded in 1985, the aim of the UET Grand Prix is to encourage breeding. This race has been established to welcome 4-year-old horses (gelding excepted). The foals and fillies are registered at birth by the UET member country and confirmed each year by their owners.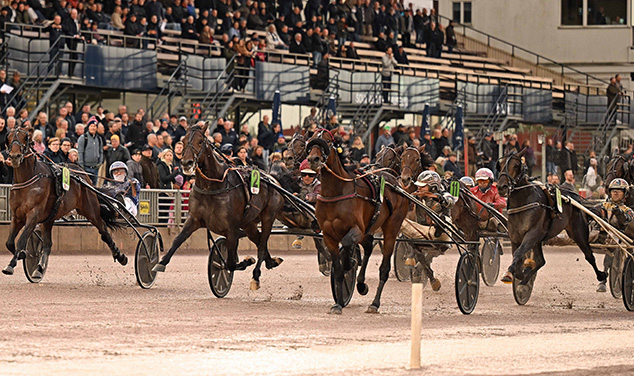 UET GP FINALE - BARACK FACE - Adrian Kolgjini
Aby, Sweden - 14 October 2023
©Gérard Forni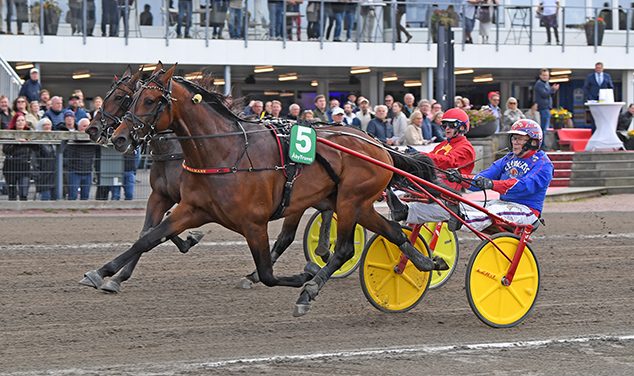 Eliminatoire - BEDAZZLED SOX - Jansson Torbjörn
Aby, Sweden - 30 septembre 2023
©TR Bild/Malin Albinsson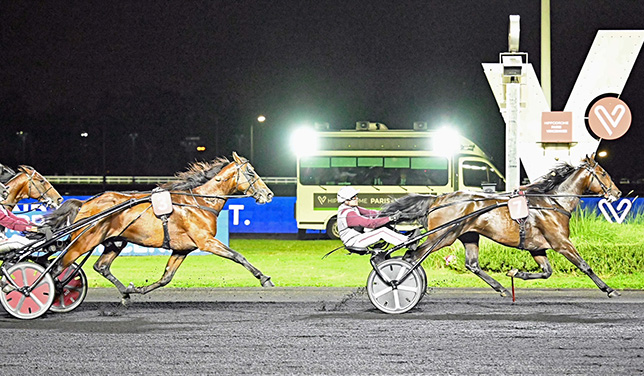 Eliminatoire - JUST A GIGOLO - Franck Nivard
Vincennes, France - 29 September 2023
©Gérard Forni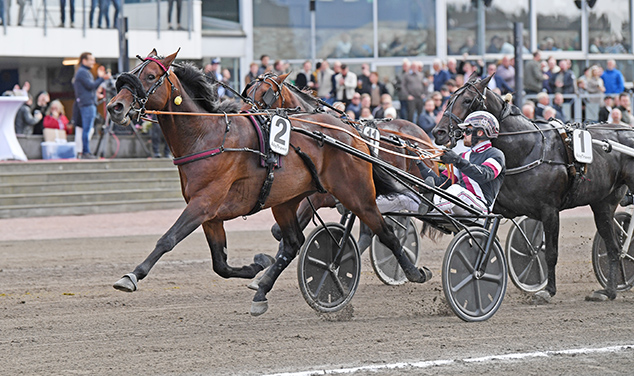 Eliminatoire - BARACK FACE - Adrian Kolgjini
Aby, Sweden - 30 septembre 2023
©TR Bild/Malin Albinsson
| YEAR | TRACK, HOST COUNTRY | HORSE | DRIVER | TIME |
| --- | --- | --- | --- | --- |
| 2025 | Sweden | - | - | - |
| 2024 | Vincennes, France | - | - | - |
| 2023 | Solvalla, Sweden | BARACK FACE | Adrian Kolgjini | 1'11''5 |
| 2022 | Vincennes, France | IDÉAL DU POMMEAU | Matthieu Abrivard | 1'11''5 |
| 2021 | Åby, Suède | CALGARY GAMES | Jorma Kontio | 1'11''8 |
| 2020 | Vincennes, France | POWER | Robert Bergh | 1'12''2 |
| 2019 | Vermo, Finlande | FACE TIME BOURBON | Björn Goop | 1'10''7 |
| 2018 | Vincennes, France | VILLIAM | Jorma Kontio | 1'11''3 |
| 2017 | Solvalla, Suède | DRÔLE DE JET | Pierre Vercruysse | 1'11''9 |
| 2016 | Vincennes, France | READLY EXPRESS | Jorma Kontio | 1'12''0 |
| 2015 | Wolvega, Pays-Bas | BOLD EAGLE | Franck Nivard | 1'12''0 |
| 2014 | Mauquenchy, France | ROBERT BI | Robin Bakker | 1'12''9 |
| 2013 | Solvalla, Suède | MOSAIQUE FACE | Lufti Kolgjini | 1'10''8 |
| 2012 | Gelsenkirchen, Allemagne | BRAD DE VELUWE | Tuomas Korvenoja | 1'13''9 |
| 2011 | Avenches, Suisse | KADET C.D. | Robert Bergh | 1'12''0 |
| 2010 | Le Croisé-Laroche, France | MAIN WISE AS | Sébastien Ernault | 1'12''2 |
| 2009 | Tampere, Finlande | MAHARAJAH | Örjan Kihlström | 1'12''7 |
| 2008 | Milno, Italie | QUALITA BOURBON | Jos Verbeeck | 1'13''2 |
| 2007 | Bjerke, Norvège | VIRGILL BOKO | Hugo Langeweg Jr. | 1'14''0 |
| 2006 | Laval, France | OISEAU DE FEUX | Christian Bigeon | 1'14''1 |
| 2005 | Solvalla, Suède | CONNY NOBELL | Björn Goop | 1'12''9 |
| 2004 | Torino, Italie | DAGUET RAPIDE | Pietro Gubellini | 1'14''2 |
| 2003 | Tampere, Finlande | NAGLO | Orjan Kihlstrom | 1'13''0 |
| 2002 | Caen, France | KISS MELODY | Dominik Locqueneux | 1'11''7 |
| 2001 | Caen, France | ABANO AS | Stig H. Johansson | 1'12''7 |
| 2000 | Copenhague, Danemark | COM KARAT | Dominik Locqueneux | 1'14''6 |
| 1999 | Vincennes, France | HIMO JOSSELYN | Jean-Michel Bazire | 1'14''9 |
| 1998 | Bjerke, Norvège | GIANTCAT | Nicolas Roussel | 1'15''7 |
| 1997 | Vincennes, France | GENERAL NOVEMBER | Pekka Korpi | 1'13''2 |
| 1996 | Tampere, Suède | ELISION | Jean-Pierre Viel | 1'15''7 |
| 1995 | Munich, Allemagne | DERBYDUGITALYE | Heinz Wewering | 1'14''5 |
| 1994 | Solvalla, Suède | PROGRESS VALUE | Lennart Forsgren | 1'15''5 |
| 1993 | Roma, Italie | INASCOTT | Kjell P. Dahlström | 1'14''6 |
| 1992 | Tampere, Finlande | JEXPRESS DAHLIA | Jorma Kontio | 1'15''2 |
| 1991 | Vincennes, France | MARKET LEADER | Lief Witasp | 1'15''8 |
| 1990 | Solvalla, Suède | ULTRA DUCAL | Paul Viel | 1'15''4 |
| 1989 | Vincennes, France | TIPOUF | Pierre Vercruysse | 1'17''5 |
| 1988 | Tampere, Finlande | ATAS ROCKET | Stig H. Johansson | 1'16''6 |
| 1987 | Milano, Italie | RANGONE | Jean-Pierre Dubois | 1'14''8 |
| 1986 | Solvalla, Suède | CLASH HAMMERING | Stig H. Johansson | 1'15''4 |
| 1985 | Vincennes, France | MACK THE KNIFE | Stig H. Johansson | 1'16''6 |
| - | - | - | - | - |